Say, What's This?
Win A Chance To Have Lunch On Scott!
Last month's "What's This" winner correctly guessed what we made for the medical industry! Our lucky winner, Jeff Pinkham of Steris had lunch on Scott. Scroll down to find out more about our "What's This" medical mystery.
| | |
| --- | --- |
| | Now here's your chance to win lunch on Scott. What's this? Send Scott a note, and if you're right, he's buying you lunch! |
Say, What Was That?

Suture Passers Designed for Intricate Hand Surgeries

Last month's "What's This?" comes from Dr. Seiler of Georgia Hand, Shoulder and Elbow.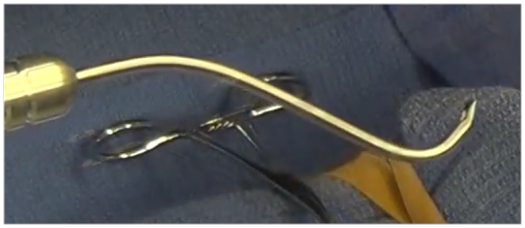 To view the video of the suture passer in action, click the image above.



Dr. Seiler is a Harvard-trained upper extremity expert who specializes in tendon repair for wrist and elbow reconstruction. In last month's newsletter, we gave you a glimpse of Dr. Seiler's prototype of suture passers designed for intricate hand surgeries. As always, "it was an iterative process to get the prototype just right," Dr. Seiler said.

ASKRD.com used soft and ductile welding wire to create the exact radius to navigate around bone followed by a unique dissecting tip that allowed for ease of passage through tissue and bone.

Utilizing improved navigation capabilities and a tool that fits the procedure, it's sure to benefit the patient with less trauma, quicker recovery, and reduced non-productive movement.

"Each day I'm reminded of ASK Research and Development with the radio lucent hand tables we developed together. There are truly benefits using the new suture passer."
What Makes a Valuable Work Day? 
By Yoel Yohan



Thanks Yoel of the theprogressgroup.com for being a guest author for this month's newsletter at ASKRD.com.

Whether it's the end of the day, the shift, or the quarter, it is essential to measure financial results. Those tangible results must be managed so that your company is getting the most for its money. After talking to managers time and again, I've found a pattern when managers are asked, How can your business become more efficient in the short term? The answers generally fall into these responses:

1) Work faster - This is a popular request among demanding leaders who want their staff to do what they always do, but just do it quicker. This approach produces two side effects. First, people stop "thinking" and concentrate on "doing." The result? People behave like chickens with their heads cut off or like robots. Second, associates begin to work individually rather collaboratively.

2) Work to look busy - When we find that people are not staying busy, less than desirable outcomes are generated. When employees are told to "stay busy," they tend to show effort to their boss which doesn't correlate to any positive results in productivity.  

3) Work with less people - Forcing people to do more with less ignores important issues for the long term like sustainable results, quality, and employee morale. This leads to higher turnover, but most importantly, ignores poor performers because productivity and metrics are ignored. Consequently, we've seen productivity go down rather than up.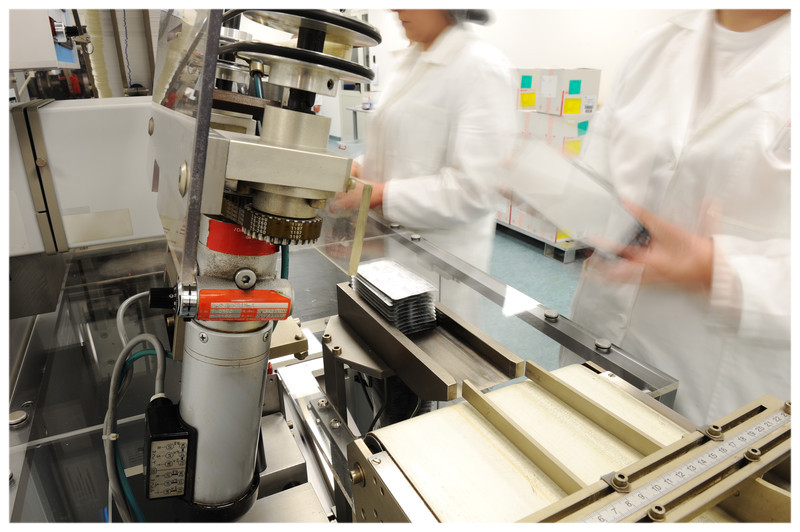 You may be in the process of budgeting, staffing, and technology purchases for 2016 and our ambition is to share efficiencies that are valuable for your business in both the short and long term. Consider efficiencies in three areas:
Engage people in finding the right solutions. Involvement is invaluable in developing continuous improvement.  
Teach people to think in terms of value and non-value work activities through Lean/six sigma training. Remember Lean removes waste and six sigma removes variation. All activities should be categorized within the process map as value and non-value (waste).
Implement Crowd Engineering methodologies. These discover the best method of each employee and then incorporates them in the methodology for efficiency, quality, safety, and continuous improvement. The process uses videos and our analysis to discover the best methodologies. The buy-in is immediate since these come directly from the employees who working for the business.

Bottom Line
We all know efficiency is about people, processes, and systems. It starts with education of the people and improvement of current processes. We all want improvement. Even with the fast pace of digital marketing, my friend Al Trembley of WSI Digital Rainmakers www.wsirainmakers.com reminds me that "good decisions come from good data" and that "when you keep score, the score gets better" even in the most difficult areas to measure. Every day is filled with moments, with resources to be used by man or machine. Be sure to value them!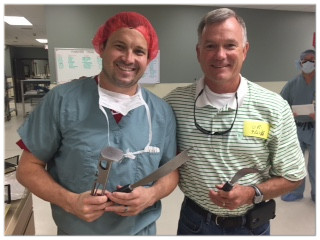 Take a look at the smiles of a local, talented surgeon and Scott. With an idea to reduce the demands in surgery, the smiles say it all.