Since 1978,

ASK Research & Development

has been a recognized leader among engineering, design, and machine specialty shops. Put our versatility, speed, and unconventional knowledge to work!
Visit us as

ASKRD.com

to learn more.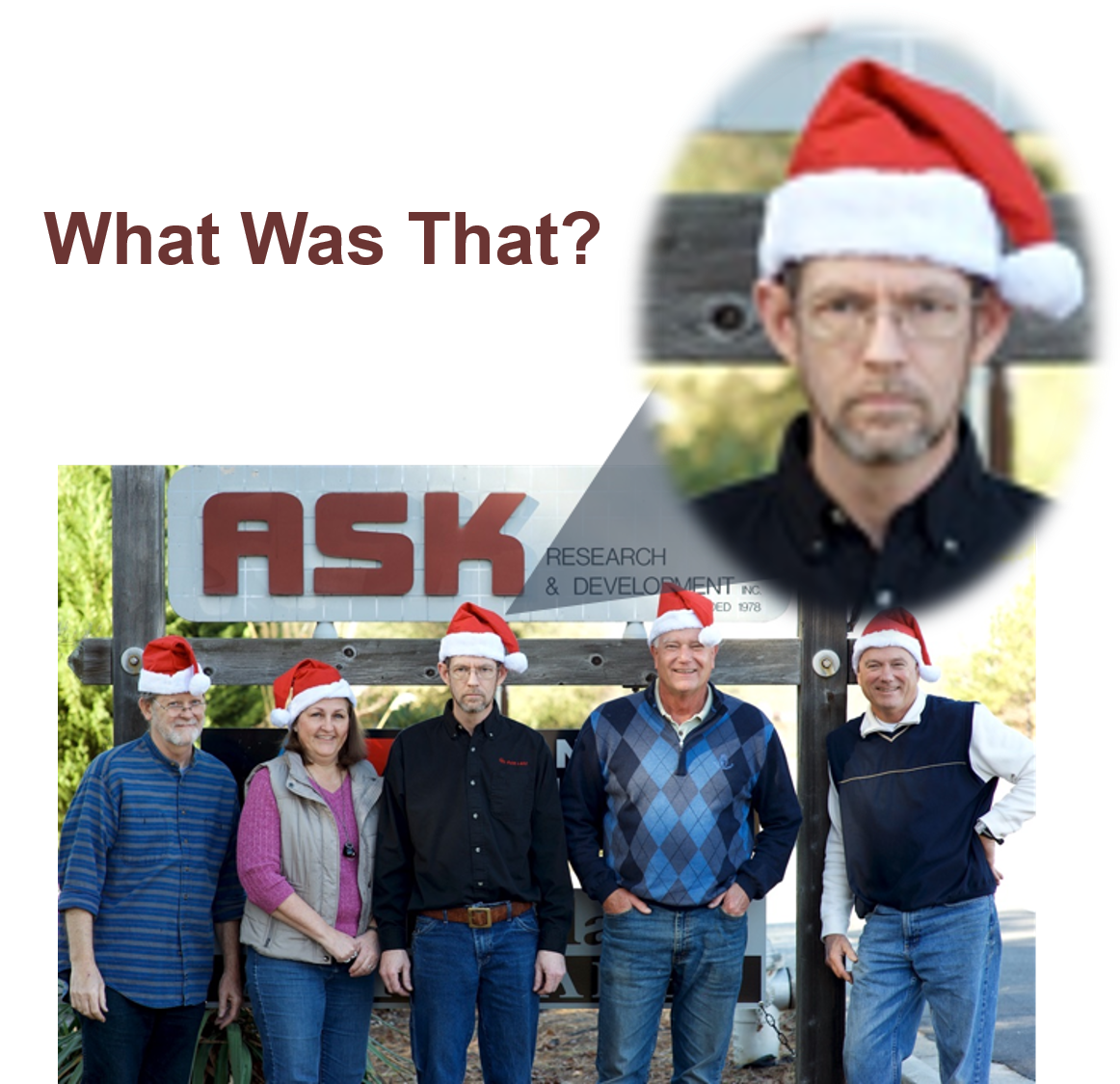 We trust you had a great Holiday season and we had fun with your calls and comments on Doug's famous Grinch face.

2016 was one of our best years and am grateful for these gifts. Wishing you the best in 2017!
- Scott and the entire ASK team